What Top YouTube Channels Can Teach Us About Making Better Corporate Videos
How will watching someone playing Call of Duty improve your training videos? The same way that watching a yoga class can improve your recruiting videos.
The top YouTube creators have found a way to engage with a large and diverse audience – YouTube is currently the world's second-largest search engine. Top YouTube channels have millions of subscribers, and the most-watched video, Despacito, by Luis Fonsi, has more than 5.5 billion views.
Clearly, the creators on YouTube are doing something right. How can we translate this into making better corporate videos? Let's look at how the best do it, and how this will help with both your internal and external communications.
Lesson #1: Talk with your audience, not at them.
Want to know why gaming channels are so popular on YouTube? It's because they create a sense of community. In fact, 56% of gamers on YouTube have said that they use YouTube to connect with the gaming community, particularly in the comments section in the videos of popular gamers.
You create a community by starting a dialogue with your audience. Great YouTube channels create this dialogue by fostering engagement.
An easy way to foster engagement is by responding to requests – this works best when you acknowledge the request itself. One of the channels that I've seen do this very well is Screen Junkies with their Honest Trailers videos where they display the comments from various viewers. This has two effects: it shows that this video topic was highly anticipated, and it gives the commenters on display public acknowledgement (and a small sense of personal satisfaction).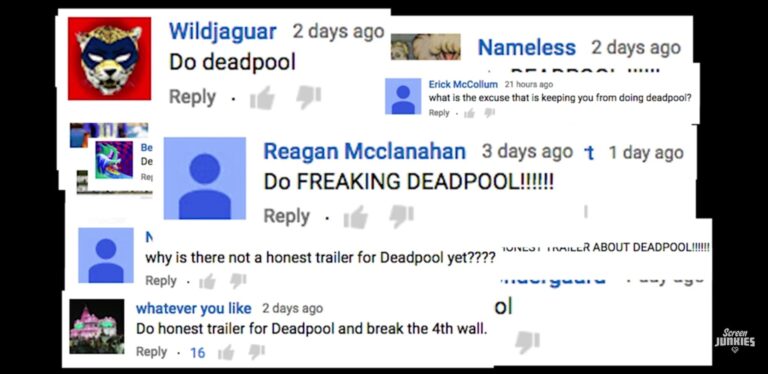 There are a number of ways to do this in your corporate videos, even if you do not have a comment section below your video. You can ask viewers to submit their questions, you can ask employees to submit content for internal videos, or highlight different teams and individuals in different videos. When viewers feel like they are part of the conversation and the content, they will return to your next video.
Lesson #2: Show, don't tell.
Video is a visual medium. Unfortunately, many corporate videos fail to capture their audience's attention because they are boring. You do not need an Oscar-worthy script to make a video interesting, you just need to ensure that the medium adds value to your content.
Two of the most popular YouTube categories prove this: reviews and how-to videos. Both use video to do things that text and audio cannot. Reviewers allow consumers to look at new technology and witness it work in real-time. How-to videos offer up a step-by-step demonstration of a variety of tasks.
Cooking videos are one of the best examples of this. Take this video, featuring celebrity chef Gordon Ramsay, teaching viewers how to prepare scrambled eggs. It has over 32 million views. In the video, Ramsay walks the viewer through the steps, incorporating a few little quips when the "action" gets stale. The viewer gets to watch the various stages the egg goes through before it gets to perfectly done, which is something that could not be done properly with a text or pictures.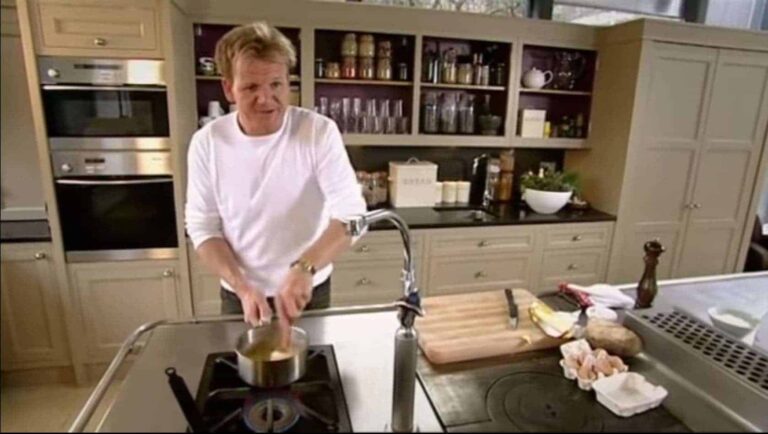 How does this translate to your videos?
When training, please do not simply have someone sitting in front of a screen explaining a concept. Show your employees someone completing the task in question. This way, they will know what to expect when they do it themselves.
This also works when adding, like in the cooking video mentioned above, some extra information in moments where there is a lull in the action, etc. It not only makes things easier to follow along with, but it adds some personality, and makes it more fun.
Speaking of which…
Lesson #3: Be authentic
One of my favorite parts of the video above is when Ramsay looks up to someone offscreen and asks if the toast is burning behind him. Not only is it funny that Master Chef Gordon Ramsay would make such a beginner's mistake, but it serves as a warning to anyone making the recipe of the potential hazard.
If, when preparing a training video, an error occurs, consider keeping the error in the video, especially if it is a common error. It makes the video interesting by adding a human element to it, and helps to prepare your trainee.
One of the best Youtubers at embracing the unexpected is Adriene Mishler, of Yoga with Adriene. It is the biggest yoga channel on Youtube, with her most popular video having been viewed over 18 million times. Her earnest personality makes her self-deprecating humor endearing and relatable – it keeps her audience coming back for more.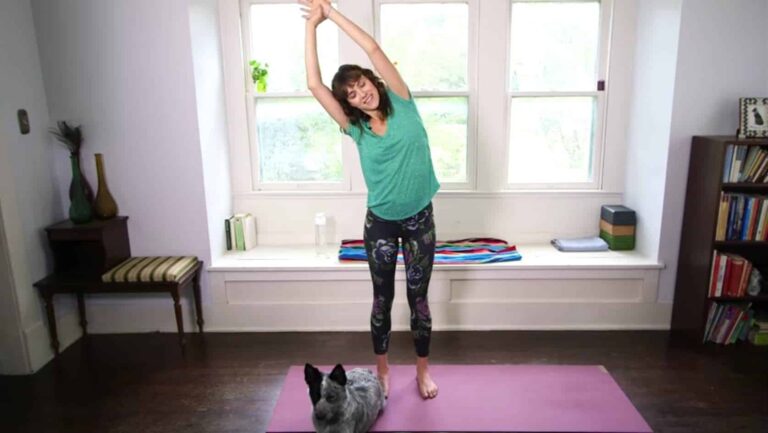 Let your presenter's personality shine through in your corporate videos. It helps to enrich the experience not only for your viewer, but for your presenter as well. Allow them to engage with a topic they care about. Honest passion translates well through video, and audiences call smell phony enthusiasm from a mile away. 
No one is perfect, and sometimes, little unexpected moments can help to create a memorable, and engaging, corporate video. For internal videos, a short blooper reel at the end can also be a "payoff" for those who watch all the way through.
You want your viewers to enjoy the video, right? Show them that you enjoyed making it.
Lesson #4: Get to the point
Wistia did a great overview of YouTube video engagement, to determine the ideal length of a video. What did they find? Viewer engagement drops dramatically after the two minute mark.
How do YouTubers work around this? Many include their calls to action at the beginning of their videos, with annotations encouraging users to subscribe, or visit a shop. Successful channels also tend to keep their videos brief, especially when they are beginning to build their user base.
The best way to keep videos brief is to limit each video to one main topic. This has a double benefit: it keeps the videos short and engaging and it optimizes the searchability for their channel. SEO is an important factor on the world's second-largest search engine.
However, as is the case with many corporate videos, you often have a variety of closely-related subjects. You would like your viewer to be able to easily view them all. This is where you can learn from the way the best YouTubers make use of the Playlist and Autoplay features to captivate audiences over multiple topics with multiple videos.
Think about your own experience:
How many times have you intentionally clicked on a video that was over a half an hour long?
And how many times have you started by watching just one video, and then found yourself spending two hours later, in the depths of YouTube's content?
Playlists and Autoplay can make that happen.
With shorter videos, and playlists, you allow both your customers and your employees to select their ideal videos based on important topical keywords. They are then free to move deeper into your playlist for more information on related subjects.
Ready to get started?
In the words of Shia LaBeouf, just do it! Start incorporating these ideas into your next videos and look at what your audience engages with. The above-mentioned channels all understand their audience, because they measured the response to the content they created.
Do you have a favorite channel that has inspired changes in your own videos? Please share with us in the comments!
If you want some further reading on how to create engaging enterprise videos, please see this article on how LinkedIn uses video as an effective tool to engage their users and their employees.