How Haivision Powers Mediapro Canada's Coverage of the Canadian Premier League
Mediapro Broadcast Services Canada provides professional broadcast facilities focused mainly on live sports production, but also entertainment, news, music concerts, festivals, and more. Among their impressive list of clients is the Canadian Premier League, a professional soccer league in Canada with whom Mediapro Canada has been working with since its inaugural season in 2019.
We recently spoke with the broadcast engineering team at Mediapro Canada about the company's involvement in this year's Canadian Premier League season and how Haivision solutions helped it overcome some of the challenges faced throughout the year.
How Mediapro Canada Leverages the Makito X4 for the Canadian Premier League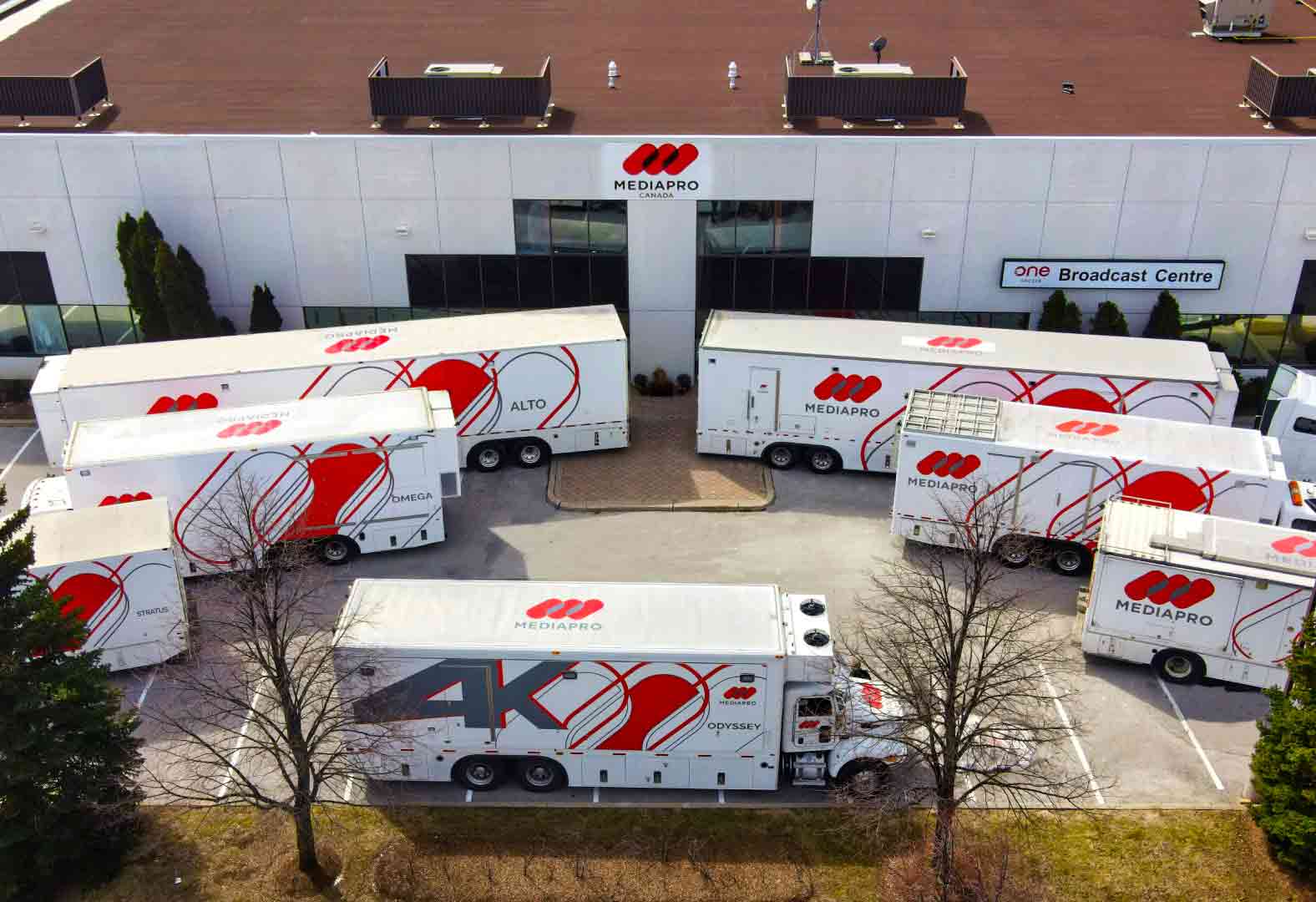 Equipped with a fleet of seven 4K UHD and HD-ready OB trucks traveling coast to coast across Canada, two studios, and multiple editing suites, Mediapro Canada covered 165 soccer matches this season within the very short period of six and a half months. This is the first year Mediapro Canada has used Haivision solutions, after learning about the company at the IBC show in Amsterdam, just before the pandemic.
"We've been using the Makito X4 for about a year now," said Chris Priess, Vice President of Operations at Mediapro Canada. "We have nine encoders and seven decoders and use them for our distribution and live integration. All our multi-camera live productions are exclusively using Haivision now."
For a typical Canadian Premier League broadcast, the Mediapro Canada team leverages both the Makito X4 video encoder and video decoder for broadcast contribution during live matches and for distribution to its numerous rightsholders around the world including in the United States, the UK and Ireland, Mexico, and the Caribbean.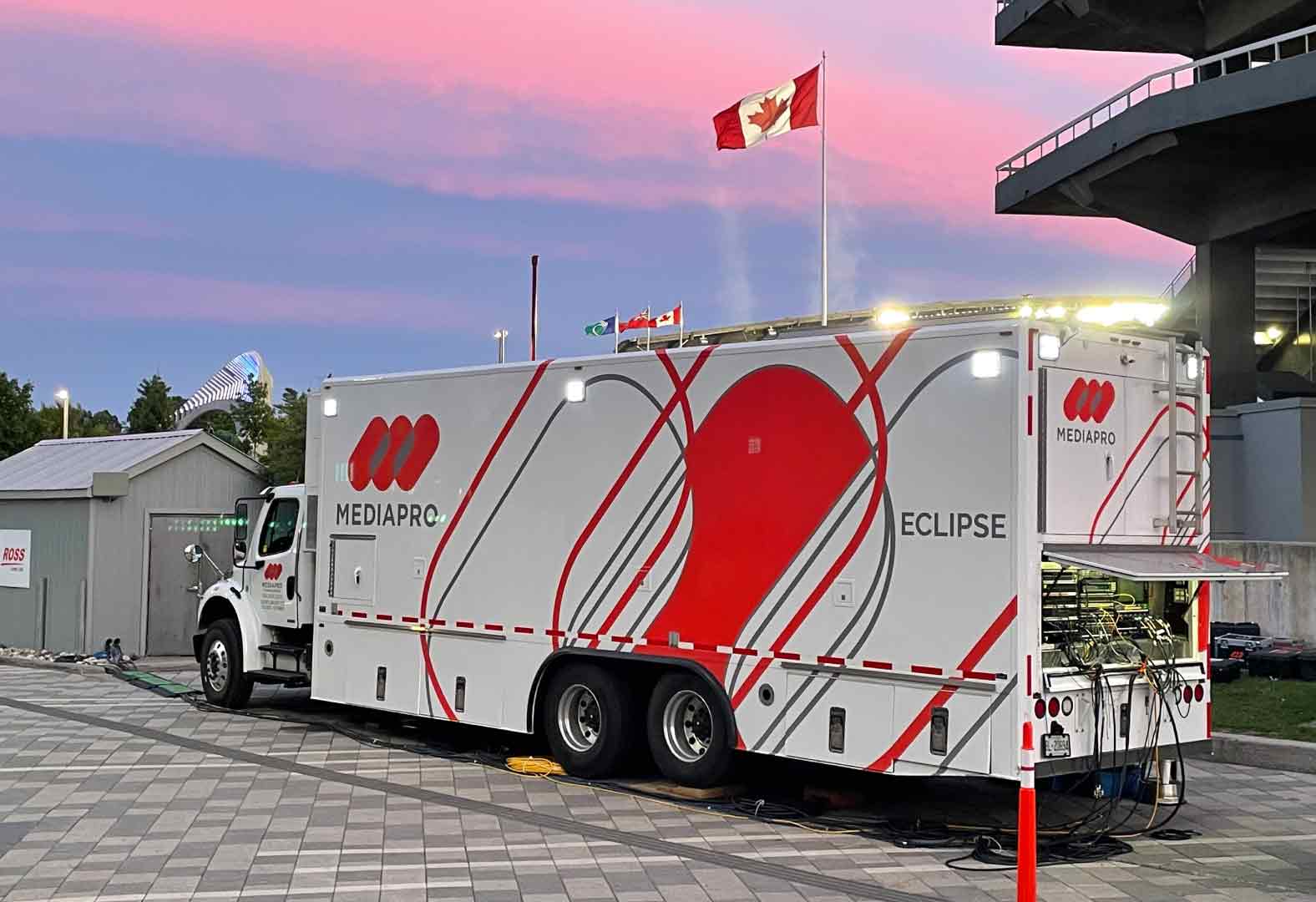 Photo credit: Steph Gagnon
When it comes to broadcast transmission, three mobile trucks use Makito X4s as the primary method of sending video over an IP network back to the production studio in Mississauga. Edgar Cameron, a broadcast engineer at Mediapro Canada, explains that the switch to Haivision solutions has been a big upgrade over what they were using before:
"We've never been happier with the IP transmission using Haivision encoders and SRT, both from the quality and reliability standpoint. We've tried other products in the past and the quality just didn't look as good, and the streams were not as reliable. We've never had any issues with the Makitos, which is fantastic for us."
On the distribution side, Mediapro Canada uses its Makito X4s to send content to rightsholders over IP networks and the cloud. The ease of use provided by the Makitos makes it easy to distribute to each rightsholder with the proper codec and settings as Edgar Cameron explains:
"With the Makito X4, as soon as we plug it in, we're up and running and we can give them whatever custom settings they need. Some of them require video in H.264, some of them need H.265 and, from an engineering standpoint it's super simple to change anything that they need."
How the Makito X4 Changed the Game for Mediapro Canada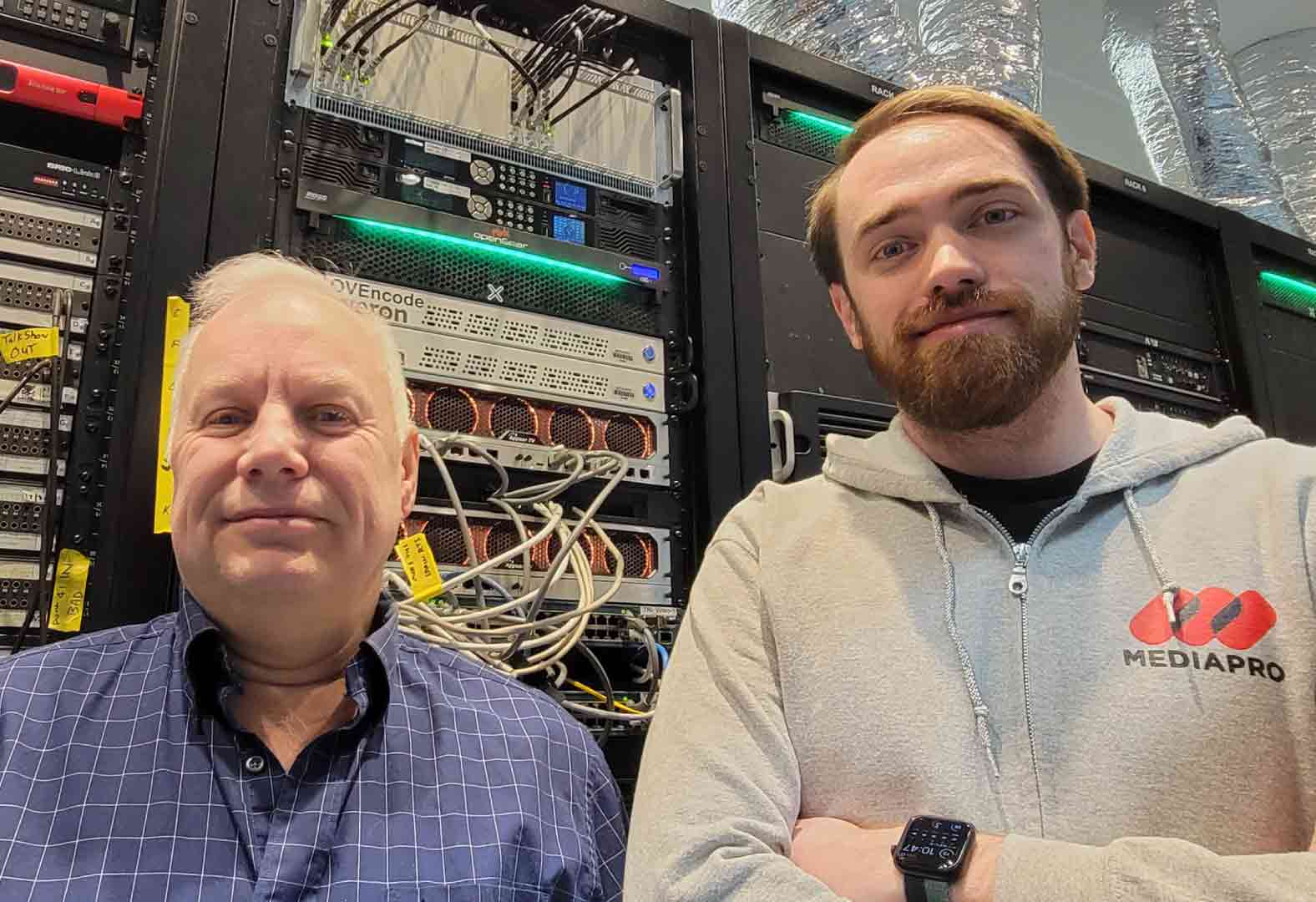 Some of the problems the Mediapro Canada team ran into before making the jump to Haivision included receiving proper return feeds from trucks for graphics and audio due to latency issues.
"In the past, we had issues with latency and trucks not being able to see what the graphics are or hear what the commentary is," said Edgar Cameron. "The Makito X4 has really helped when it comes to return feeds from trucks for graphics and commentary, which we do in studio and not on location."
"I think we've got it down to a fourth of a second, whereas before they were waiting around for up to a second and a half, which was almost unusable. The low latency is one of the most important features for us. It's not just the high video quality, which is always important when looking at graphics, replays, etc., but certainly low latency has been a huge advantage for us with the Makito X4. It has improved and simplified our workflow so much."
When it comes to distribution, Chris Priess revealed that the various rightsholders for the Canadian Premier League are more than happy with the performance of the Makito X4.
"We have a large contingent of international rightsholders and we've switched from using traditional satellite and fiber to using Haivision exclusively for that. All the broadcasters have been thrilled with the quality and cost savings by using IP devices as opposed to traditional transmission methods."
For more on Mediapro Canada, please visit their website.