Haivision NAB Show 2023 Highlights
This past week, Las Vegas was host to the centennial NAB Show 2023 with some of the broadcast industry's biggest names in attendance. With over 65,000 attendees walking the showroom floor, Haivision's presence at the annual event was its largest to date and showcased our expanded portfolio of broadcast solutions.
In case you couldn't make the trip to the West Hall at the Las Vegas Convention Center, here's a quick recap of Haivision highlights from this year's show.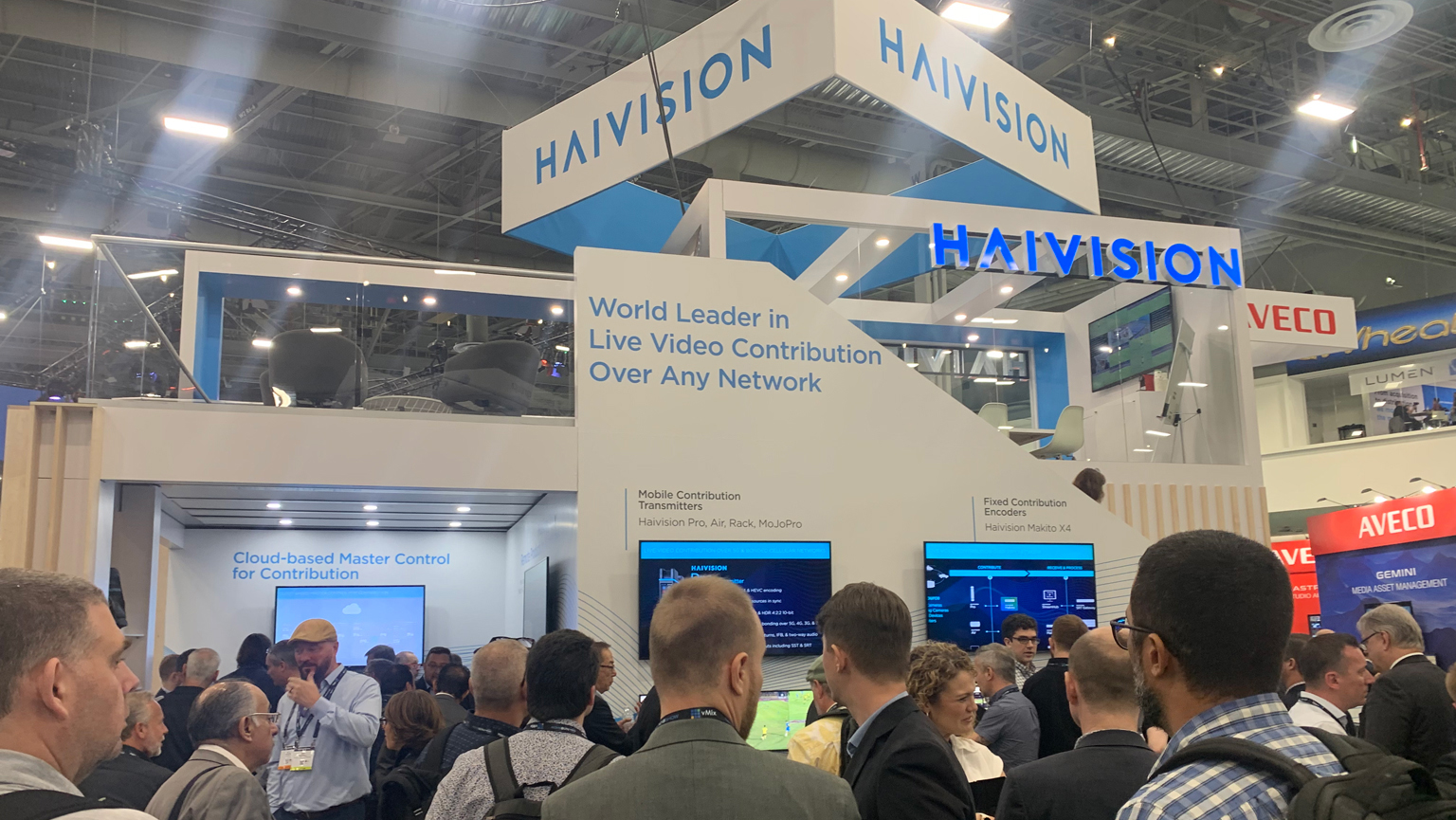 Live Video Contribution Over Any Network
With a jam-packed booth throughout the show and countless demonstrations, Haivision confirmed its position as the world leader in live video contribution over any network, fixed and mobile. We displayed the latest features added to our ultra-low latency Makito X4 video encoder series, including a newly designed user experience, as well as the game-changing Haivision Pro series of mobile transmitters

A New Single-Channel Makito X4 Encoder
Announced at the show was the release of the all-new Makito X4 single-channel encoder. The latest addition to the Makito family offers all the powerful features of the widely adopted Makito X4 quad-channel encoder in a single HD/UHD channel configuration. Built to meet the evolving needs of broadcasters looking to do more with less, the Makito X4 single-channel encoder combines performance, reliability, and security at an affordable price point.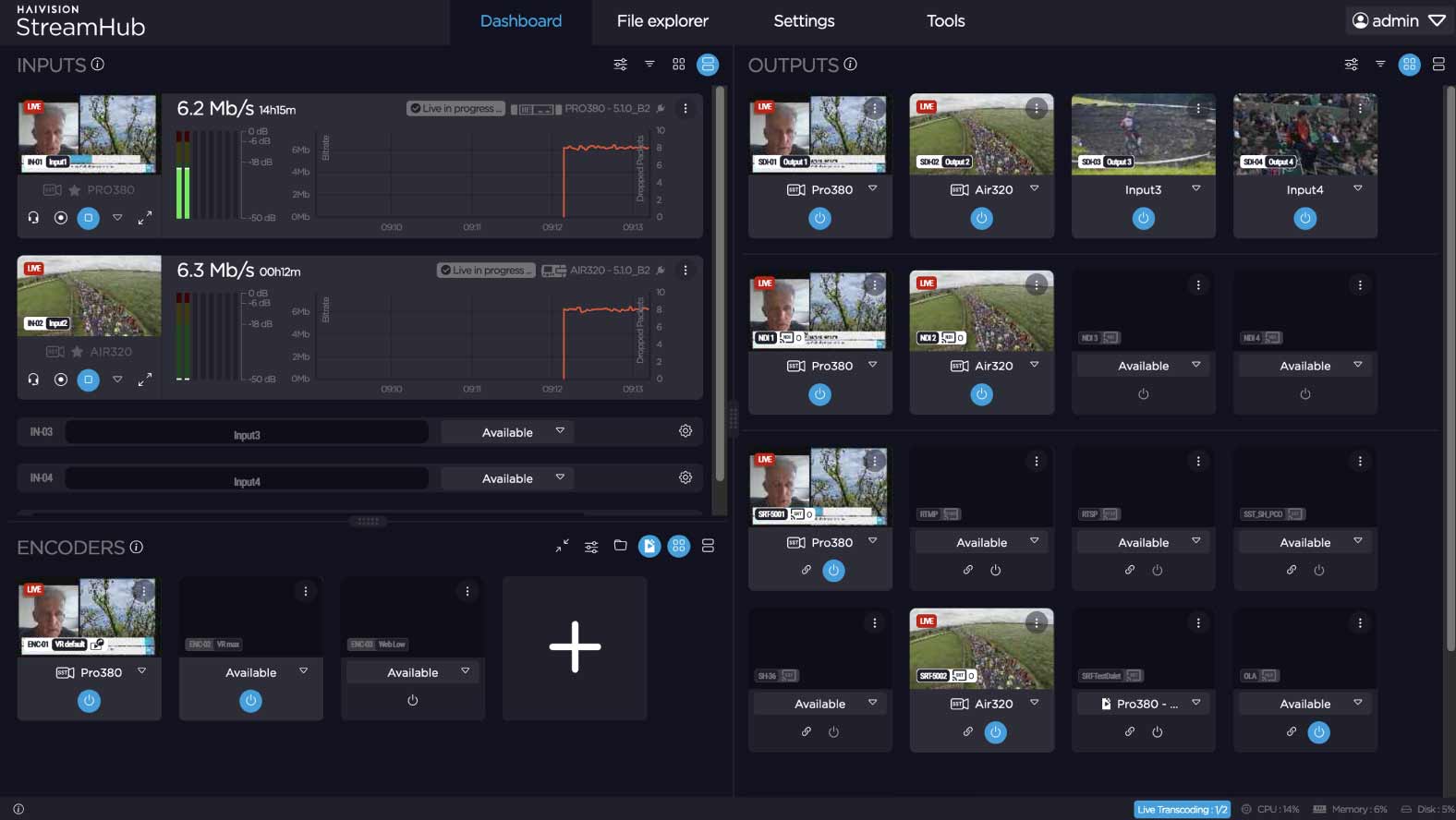 Fueling Cloud & Remote Production
Haivision also showcased how its powerful Haivision StreamHub and SRT Gateway platforms can receive, decode, and distribute live video streams to fuel the most demanding productions and enable seamless collaboration between distributed teams.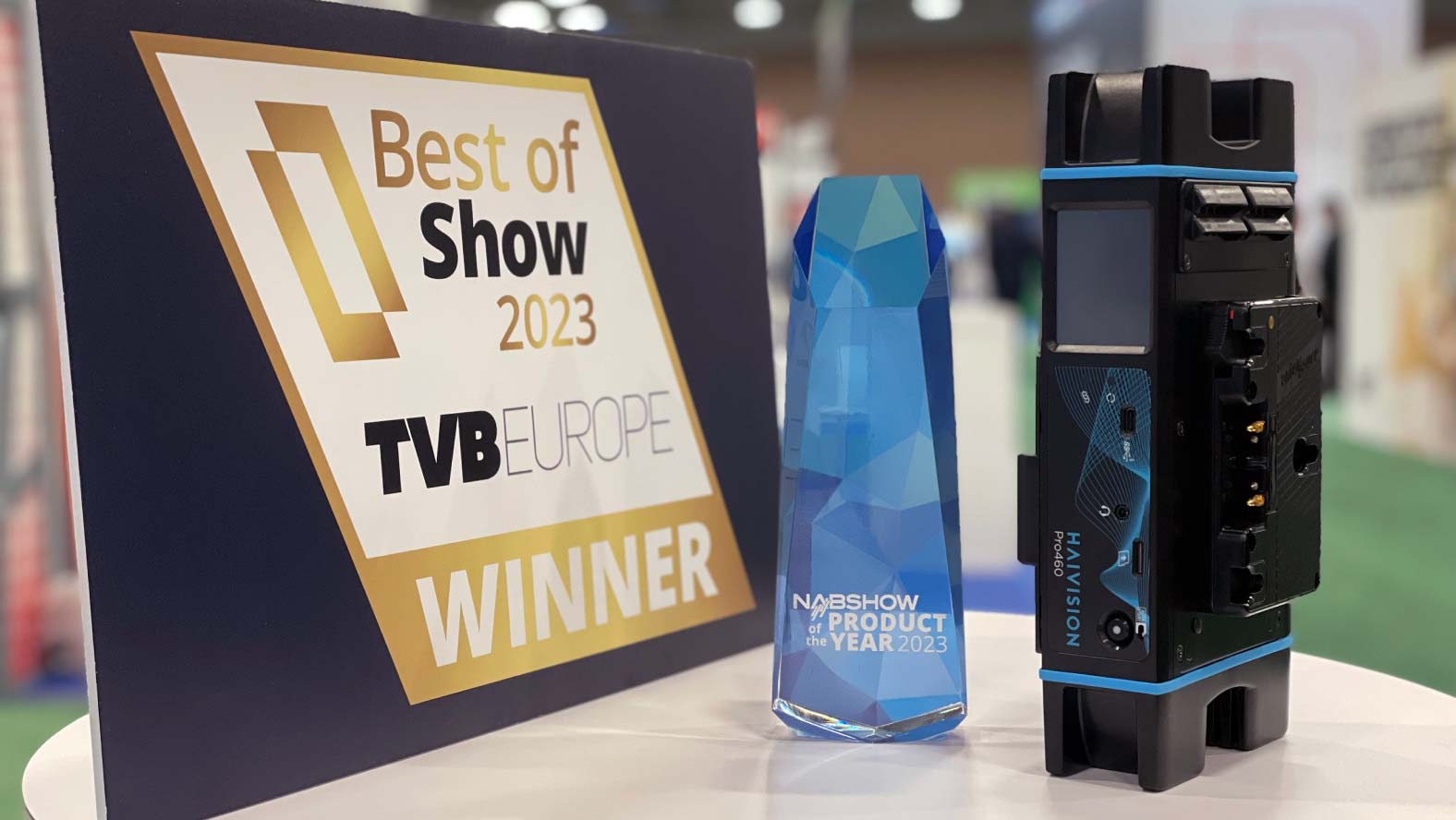 Industry Recognition
We were incredibly honored as Haivision technology won two awards at the show. As a combined solution, Haivision StreamHub and the Haivision Pro460 won an NAB Product of the Year Award in the Remote Production category and StreamHub won a TVBEurope Best in Show Award.
As Jean-Marc Racine, Haivision's Chief Product Officer, shared "We're proud that Haivision's innovative technology continues to be recognized as a pioneering force for video contribution and remote production for the broadcast industry. These awards underscore why Haivision technology is trusted by broadcasters worldwide because of its quality, reliability, and ultra-low latency.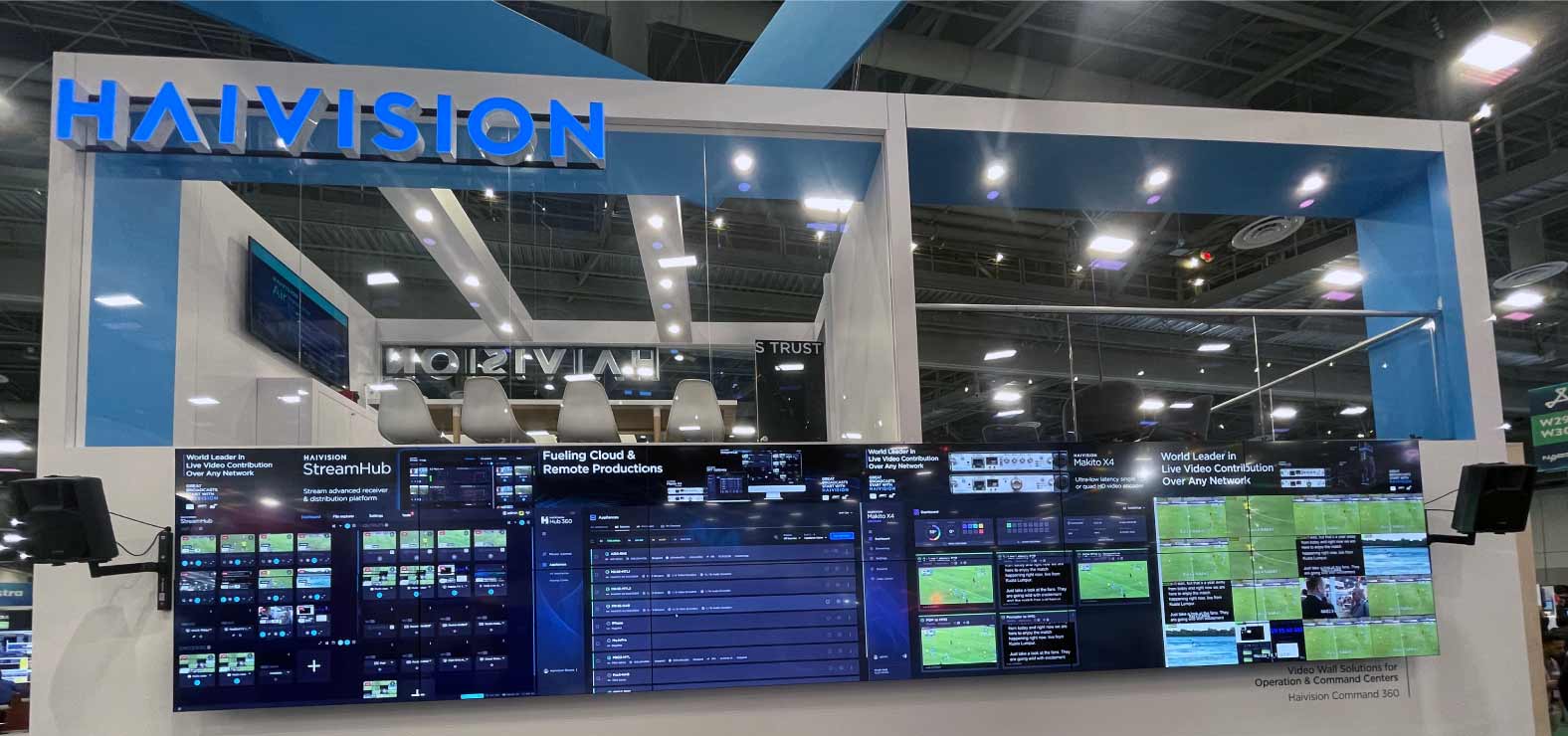 Debut of Haivision Command 360
For the very first time at NAB, we also demonstrated our powerful video wall software, Haivision Command 360, designed for situational awareness and real-time decision-making for mission-critical environments around the world.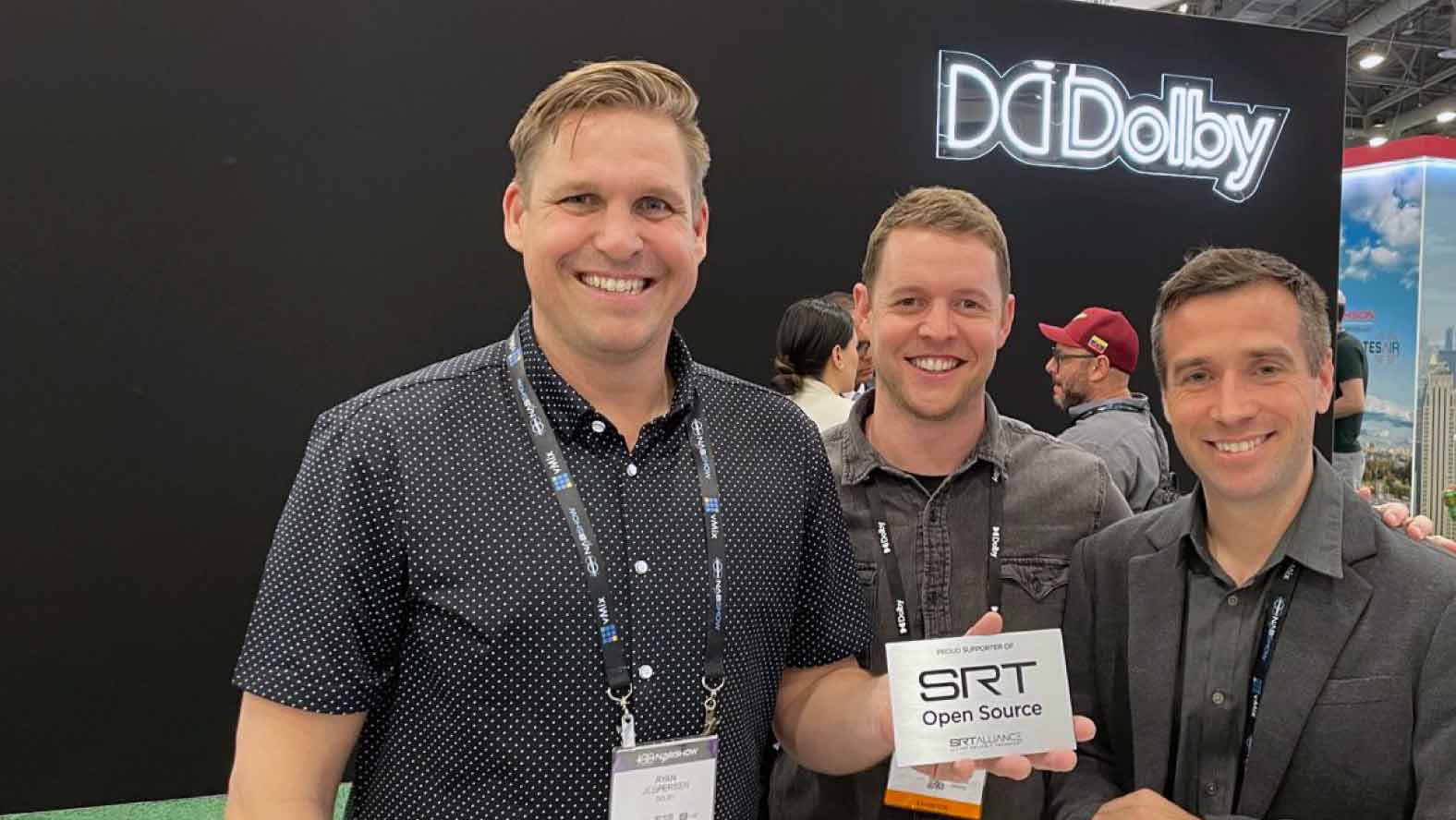 SRT Update
The SRT Alliance was launched at the NAB Show in 2017 to support the open-sourcing of SRT. Since then, it has grown to over 600 members with the likes of YouTube, Paramount, Cloudflare, EVS, Dolby.io recently joining. As the original pioneers of the protocol, we were proud to see so many members displaying their "SRT" plaques at their booths as the SRT Alliance celebrated its sixth anniversary at this year's show.
Haivision, along with special guest YouTube, will be hosting the upcoming virtual SRT InterOp Plugfest on May 9th where SRT Alliance members can establish vendor interoperability for live video contribution into YouTube's live streaming platform.
That's a wrap on another NAB Show! We'd like to thank everyone who came out to visit us and we can't wait to see you all next year!