Haivision and Sencore Partner to Deliver High Quality HEVC/H.265 Live Video
Starting today, broadcasters that struggle with costly and fragile IP video links now have a solution that makes them more efficient and predictable. Haivision and Sencore have joined forces to give broadcasters a better way to deliver high quality live video over the most constrained networks using HEVC/H.265 video compression for backhaul, monitoring, contribution, and distribution.
Haivision's Makito X encoder with HEVC/H.265 compression launched this August. With its compact size, weight and powerful encoding performance, it is designed for low latency video backhaul and transmission applications.
With the Makito X HEVC encoder and the Sencore MRD 4400 HEVC decoder, broadcasters can establish video links where network bandwidth availability or cost is high. HEVC saves as much as 50 percent of the required bandwidth compared to H.264.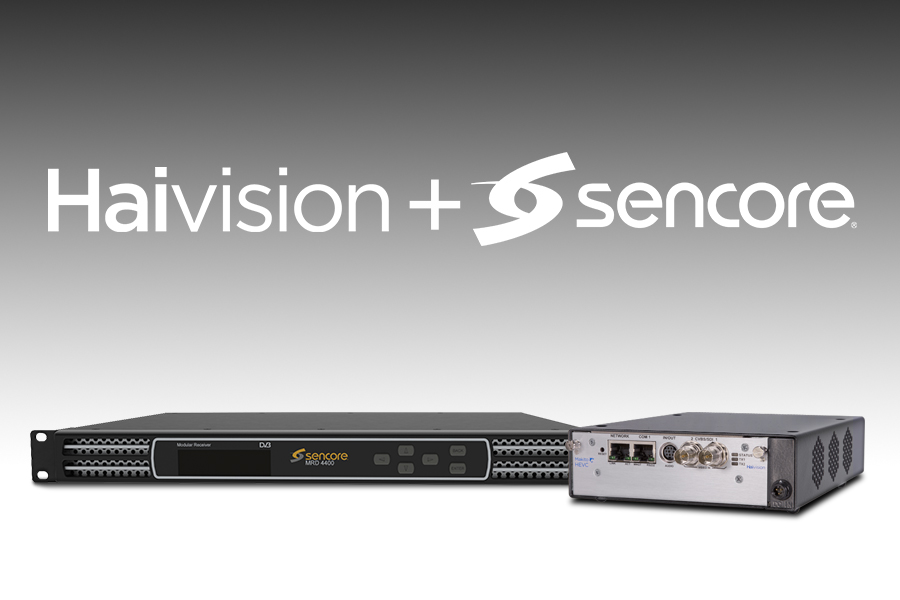 Sencore, a long time partner of Haivision, is a leader in the development of reliable and cost-effective decoders, supporting a huge range of video and audio formats, and making it a future-proof choice for video distribution.
Sencore's MRD 4400 is a perfect match for the Makito X HEVC. Together they bring broadcasters tested and proven high quality, low bandwidth video delivery. And the solution supports both HEVC and H.264, giving broadcasters an easier way to upgrade existing installations with the flexibility to simultaneously interoperate with current workflows.
Here's a diagram showing a typical workflow with Haivision and Sencore:

Our collaboration with Sencore gives broadcasters and integrators peace of mind with the assurance that our combined encoder/decoder solution works every time. We'll be showcasing both products at NAB New York (Javits Convention Center, November 9-10) with live demos in booth 502.